Ottawa National Forest
The Ottawa National Forest is located in the western Upper Peninsula of Michigan. It extends from the south shore of Lake Superior down to Wisconsin and the Nicolet National Forest.
The Ottawa National Forest is rich in wildlife viewing opportunities. Topography in the northern portion is the most dramatic with breathtaking views of rolling hills dotted with lakes, rivers and spectacular waterfalls. The Ottawa has three Wilderness Areas. They are about equal in size, but each has unique features.
Elevations on the Forest range from 600' at the Lake Superior shoreline to more than 1800' in the Sylvania Wilderness. The most dramatic changes are noted near Lake Superior, where the upward shift of the land with its exposed bedrock and resulting bluffs provide homes for cliff nesting Peregrine Falcons.

The water resources play an important role in the natural appeal of the Ottawa National Forest. In addition to many miles of Lake Superior shoreline, the forest contains many lakes, both large and small, and a wide variety of rivers and streams that provide canoeing and kayaking opportunities, prime trout fishing, plus spectacular waterfall viewing.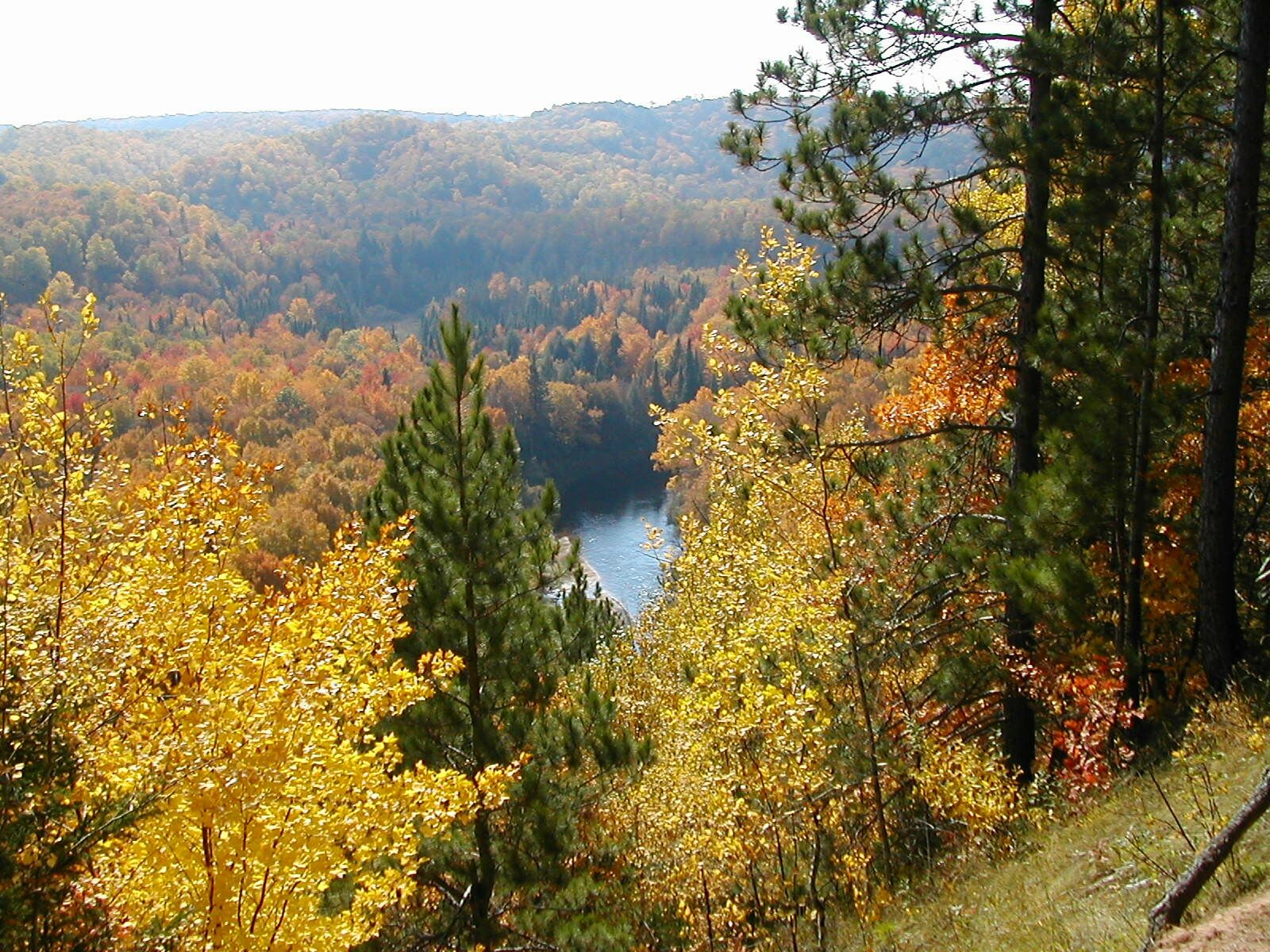 Hiking trails on the Ottawa National Forest offer something for everyone. More than 196 miles of hiking and backpacking trailsvary widely in character. Some provide short easy walks to points of interest, such as waterfalls and historic sites.
The 22 campgrounds of the Ottawa National Forest offer a wide spectrum of camping experiences.
The nearly one million acre Ottawa National Forest provides a wide variety of equestrian opportunities, ranging from well maintained and signed roads and trails to the more challenging cross country travel.

There are several Alpine Ski areas along the northern portions of the forest, and many cross country skiing trails. Enjoy 450 miles of groomed snowmobile trails within the Proclamation Boundaries of the Ottawa National Forest.