Ouachita National Forest
The Ouachita National Forest covers 1.8 million wooded and wild acres in central Arkansas and southeastern Oklahoma.
The Ouachita National Forest is located primarily in the Ouachita Mountains of Arkansas and Oklahoma. Outstanding mountain views coupled with picturesque streams, rivers and lakes provide a unique and highly valued setting for camping and other types of outdoor recreation.
The Forest offers spectacular sightseeing and scenic driving as well as hunting, fishing and dispersed camping. Learn about the areas rich history at wayside exhibits along one of the scenic drives or experience unique botanical, mineral and prehistoric resources featured in information and educational programs.
An extensive trail system provides for all types of uses including hiking, mountain biking, horseback riding and off-highway vehicles (OHV).
A variety of services can be found at developed campgrounds ranging from rustic tent pads to full-service RV hookups. Enjoy exceptional water-based recreation opportunities including fishing, non-motorized boating and passive enjoyment of streams, rivers and lakes.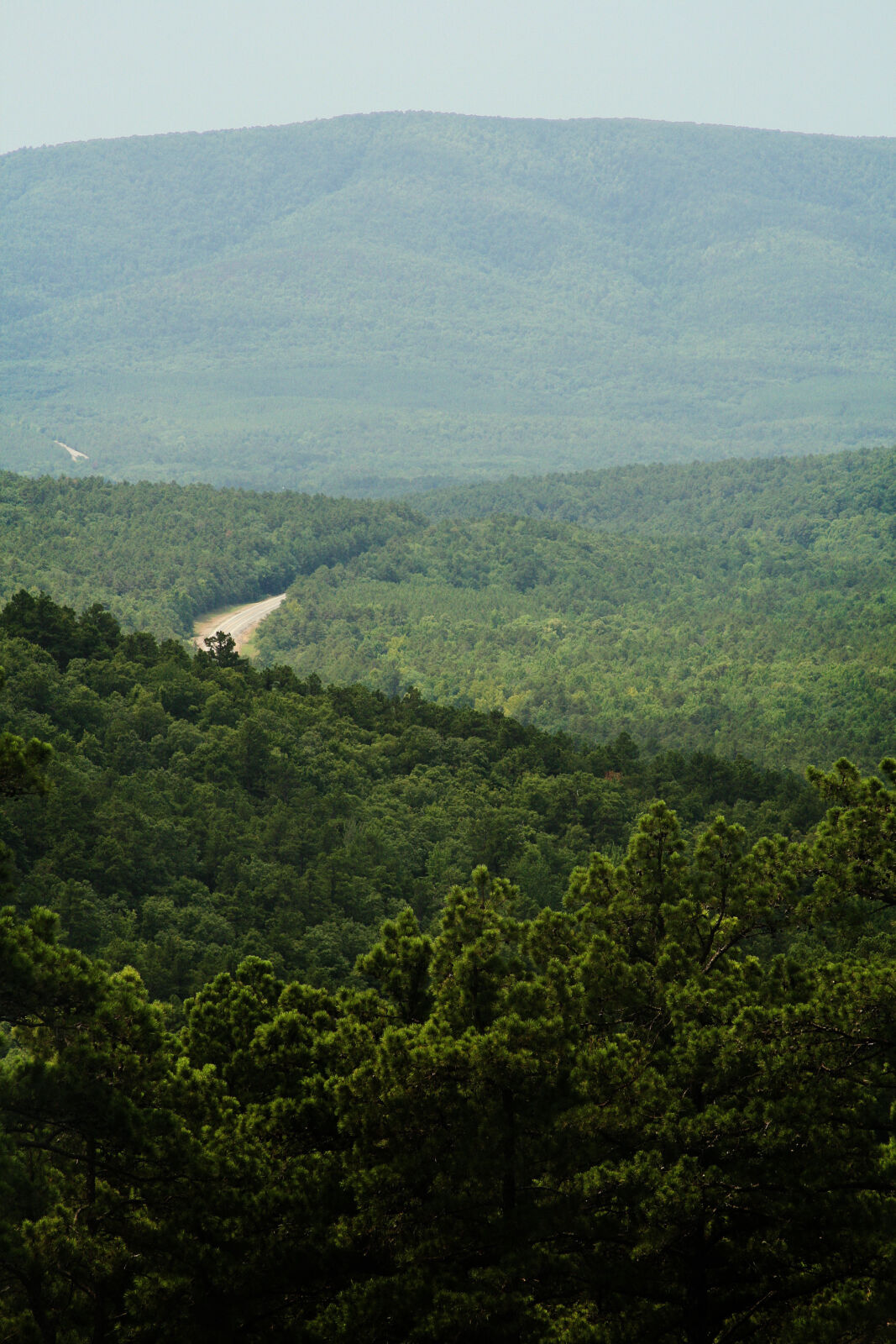 The forest also showcases the Winding Stair Mountain National Recreation Area located in LeFlore County, Oklahoma. This congressionally designated area is recognized for outstanding outdoor recreation opportunities, especially horseback riding, scenic driving, wildlife viewing and hiking. The Talimena Scenic Byway traverses the national recreation area as it winds along the top of Winding Stair and Rich Mountains on its way into Arkansas. The Kerr Arboretum and Nature Center, a self-guided environmental education area is located here. Developed picnic areas, scenic overlooks, and historical interpretive exhibits can also be found along the drive.
Other special areas on the Ouachita National Forest include the Womble Trail, several wilderness areas and the Ouachita National Recreation Trail.