Uinta-Wasatch-Cache National Forest
The unique mix of stunning geography, people and events have made the Uinta-Wasatch-Cache National Forest in Utah the incredible place it is today and will continue to carry it into the future.
The Uinta-Wasatch-Cache National Forest is one of the 12 National Forests in the Intermountain Region as well as one of the urban National Forests in the Forest Service System. It covers an area that includes northern and north-central Utah, and southwestern Wyoming. This area also includes the largest population center within the State of Utah, which is known as the Wasatch Front. The Forest is heavily influenced and impacted from over a million people living in close proximity.
The Uinta-Wasatch-Cache National Forest has a net acreage of 2,169,596 acres. It is divided into seven Ranger Districts: Salt Lake, Kamas/Heber, Ogden, Pleasant Grove, Spanish Fork, and Logan in Utah; and Evanston/Mountain View in Wyoming. Scenic beauty on the Forest offers unlimited recreational opportunities throughout the year. Whether you enjoy skiing, snowboarding, snowmobiling, hiking, mountain biking, camping, picnicking, fishing, boating, swimming, horseback riding, etc., you can find the recreational experience you are seeking. Because of the abundance of recreation opportunities and the large urban population along the Wasatch Front, the Uinta-Wasatch-Cache National Forest is one of the most heavily visited in the entire National Forest System.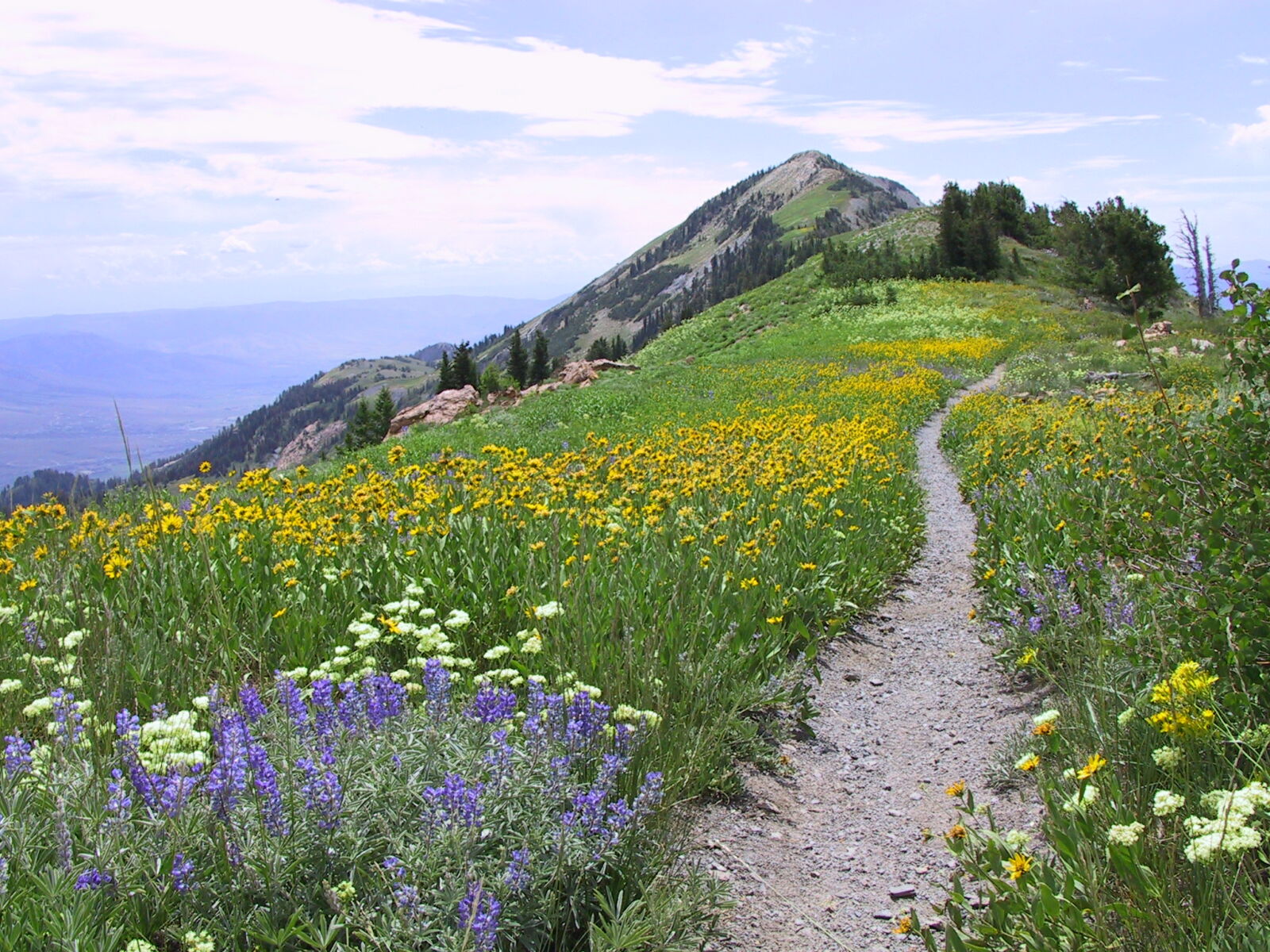 Permitted sheep and cattle graze on the National Forest. These lands are managed not only for livestock and wildlife, but also for protection of critical watersheds. The Forest also manages over a half million acres of Wilderness. Use of these wilderness areas continues to be popular for recreational activities. Volunteerism is an important way in which work is accomplished on the Uinta-Wasatch-Cache National Forest.
The Uinta-Wasatch-Cache Wilderness Area offers a remote and refreshing escape from the congestion of urban & suburban life. Even though it's vast, the Forest's widespread appeal is not without consequence. Frequent visitation increasingly exerts pressure on wildlife habitat, watershed, and wilderness areas. Now, more than ever, public participation is crucial if we are to leave a healthy Forest for future generations.
The Forest is a popular day-use destination for the nearly 1.8 million people residing in nearby cities and towns who come to hike, ski, picnic, view wildlife, drive the scenic byways, snowmobile, and ride their off-highway vehicles (OHVs). Others stay longer, taking advantage of the Forest's campgrounds, yurts, and backcountry camping sites, as displayed in this handy, interactive map. Designated trails and areas for traditional pastimes, such as horseback riding and hunting, along with fishing and mountain biking are also located on the forest.