Arapaho-Roosevelt Nat'l Forest and Pawnee Nat'l Grassland
From majestic mountains to vast expanses of grasslands, the Arapaho and Roosevelt National Forests and the Pawnee National Grassland (ARP) in northern Colorado offer an array of exceptional experiences.
Known collectively as ARP, these public lands flank the Rocky Mountains and its foothills on both sides of the Continental Divide. Topography varies from rolling hills to snow-covered peaks more than 14,000 feet high.
Year-round recreational opportunities are abundant. Activities include, hiking, camping, wildlife viewing, horseback riding, fishing, hunting, skiing, and other winter sports.

The ARP ranks as the most-visited National Forest and Grassland for recreation in the nation, drawing over six million recreationists every year.

The ARP has a plethora of hiking and riding trails. Trails range from easy to difficult, from popular to isolated, and everything in between. There are also many opportunities to explore the great outdoors on a mountain bike or off-highway vehicle.

There are two National Recreation Areas to enjoy in these Forests. The Arapaho National Recreation Area is a 36,000 acre scenic water wonderland in the upper reaches of the Colorado River Valley. The Brainard Lake Recreation Area offers spectacular scenery and a wide variety of year-round outdoor recreation opportunities.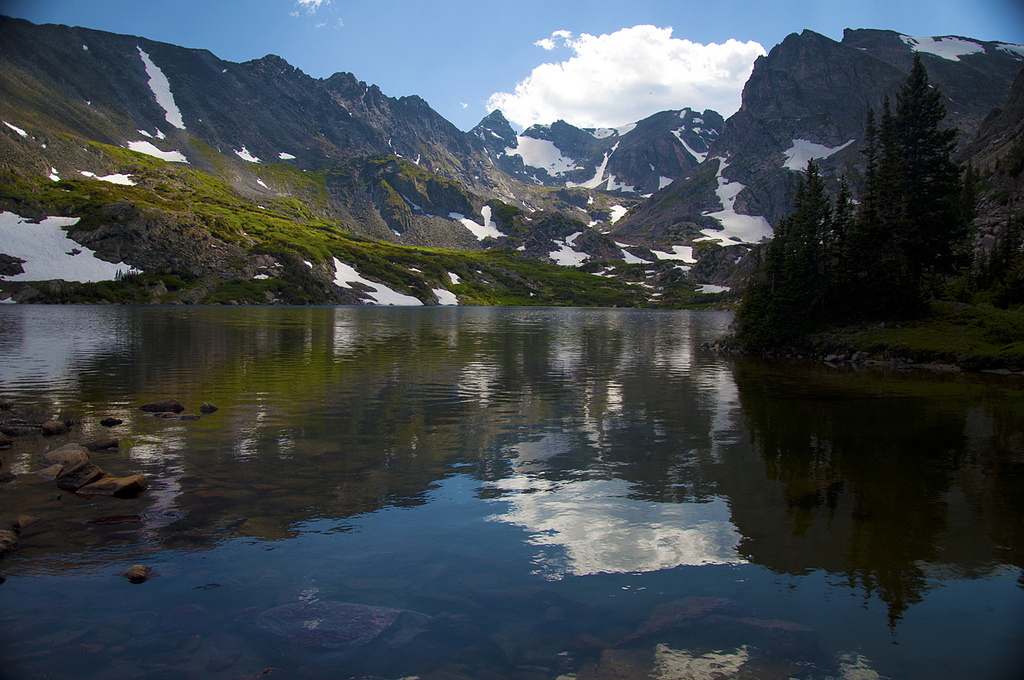 The Arapaho and Roosevelt National Forests offer a number of Scenic Drives, including the Mount Evans Scenic Drive. Enjoy the majestic views as you travel along the highest paved highway in North America, climbing more than 7,000 feet in jsut 28 miles.
Congressionally-designated Wilderness Areas consist of some of the most natural and undisturbed places in America. These Forests include ten Wilderness Areas: Byers Peak, Cache la Poudre, Comanche Peak, Indian Peaks, James Peak, Mount Evans, Neota, Rawah, Never Summer, and Vasquez Peak.

The Arapaho National Forest was established in 1908 by President Theodore Roosevelt and named for one of the Native American tribes that had occupied the region for summer hunting.