Pike and San Isabel National Forests
The Pike and San Isabel National Forests, Cimarron and Comanche National Grasslands (PSICC) areas are perhaps the most diverse of all National Forests. The Cimarron is located in Kansas and the others are in Colorado.
These diverse Forests and Grasslands range from the short grass prairies of the eastern grasslands to the alpine tundra of the northern districts, and all of the variety in between.
This Forest complex celebrates a wealth of significant experiences from historic cabin rentals to the birthplace of developed recreation on the San Carlos Ranger District. The Comanche Ranger District lays claim to the internationally-known dinosaur trackway at Pickewire Canyon. And on the South Platte Ranger District, you'll find the historic Devil's Head Lookout Tower.

There are six Ranger Districts: Leadville, Pikes Peak, Salida , San Carlos, South Park,South Platte. Check out the site for the District you plan to visit for more information.

There are nine Wilderness Areas, numerous Scenic Byways and a full spectrum ofrecreational and camping opportunities. There are Off-Highway Vehicle trails on the Pike and San Isabel National Forests and the Cimarron National Grassland.

The Comanche and Cimarron Grasslands provide access to some remote backcountry that promises interesting geological, historical and cultural sites. Reminders of ancient life that existed in the area, both reptilian and Homo sapiens, pervade the grassland. Solitude is guaranteed in most areas of the grasslands.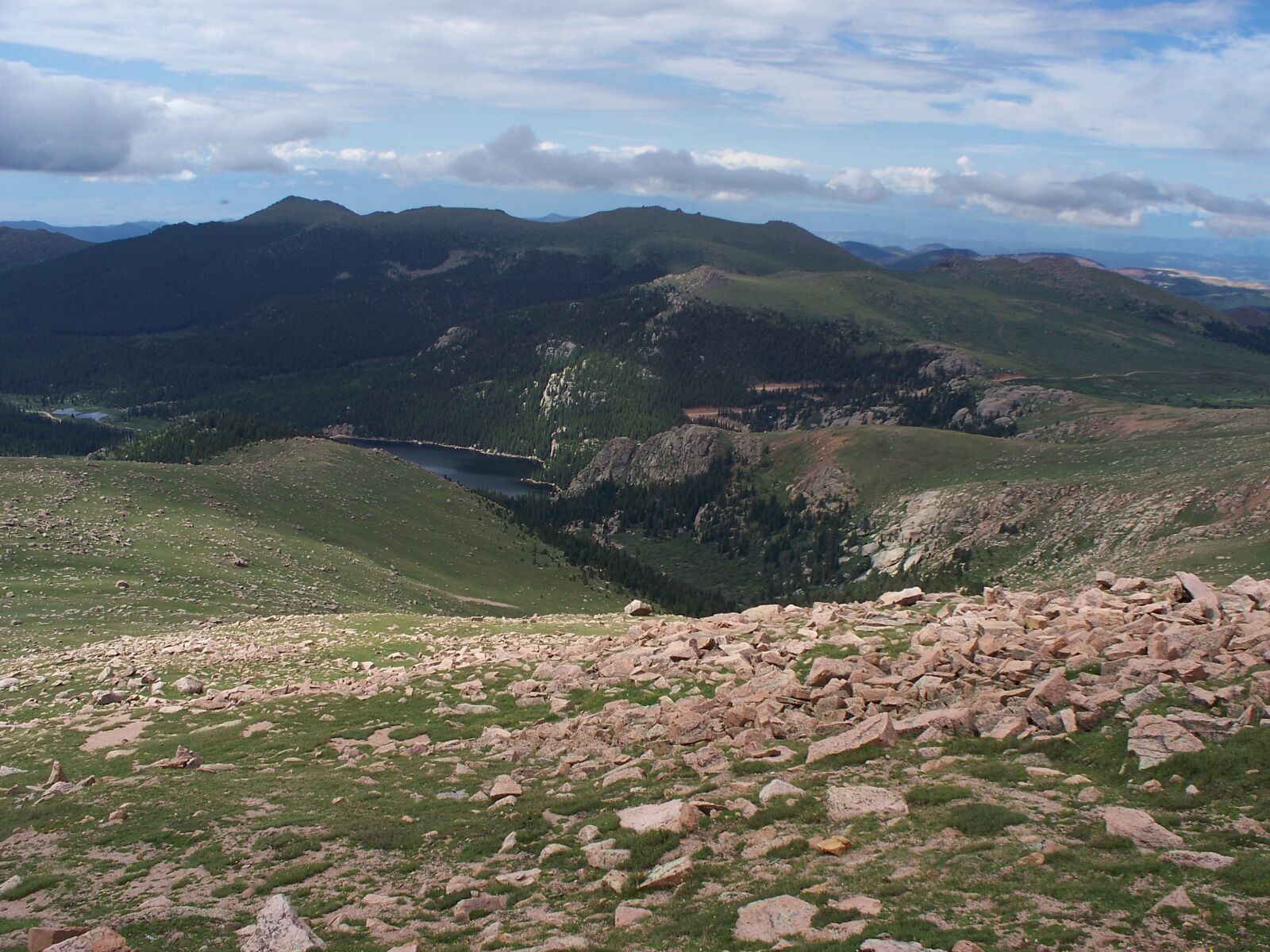 Several areas of the grasslands are open for various recreational uses. Hiking, mountain biking, educational activities, viewing historical sites, scenic driving, horseback riding and picnicking are among the recreation opportunities to be enjoyed in the region.
The Pike National Forest offers sightseeing, hiking, lake fishing, boating, picnicking and cross-country skiing at the 500-acre Rampart Reservoir.

The Pike and San Isabel National Forests contain all or parts of nine Wilderness areas, each with its own character and opportunities. There are five Wilderness areas in the San Isabel National Forest: Buffalo Peaks, Collegiate Peaks, Holy Cross, Mount Massive, and the Sangre de Cristo.

The north end of Pike National Forest is marked by Mount Evans (14,264 feet elevation) and is surrounded by the 73,000 acre Mount Evans Wilderness. Mount Bierstadt, another of Colorado's "fourteeners" at 14,060 ft. elevation is also located in the Mount Evans Wilderness. The Pike National Forest also contains the Lost Creek Wilderness.

For the winter sports enthusiasts, the San Isabel Forest has four ski areas: Monarch, Cooper Hill, Conquistador, and Cuchara Valley. Cross country skiing is popular in many undeveloped areas.