San Juan National Forest
The San Juan National Forest encompass some 1.8 million acres, stretching across five Colorado counties in the southwestern corner of the state. This terrain ranges from high-desert mesas to alpine peaks, with thousands of miles of back roads and hundreds of miles of trails to explore.
The San Juan National Forest abound with natural and cultural treasures. Five distinct life zones range from elevations near 5,000 feet to above 14,000 feet. Several of Colorado's famous "14'ers" can be found in the Weminuche and Lizard Head Wilderness Areas. The San Juan also includes the South San Juan Wilderness Area.
Cultural resources run the gamut from historic mining ghost towns and mills to Ancestral Puebloan cliff dwellings and pit houses. Some heritage sites offer guided tours; others are unmarked treasures you may happen across in the backcountry.

Chimney Rock is a San Juan National Forest Archaeological Area located in Colorado between Durango and Pagosa Springs and managed for archaeological protection, public interpretation, and education.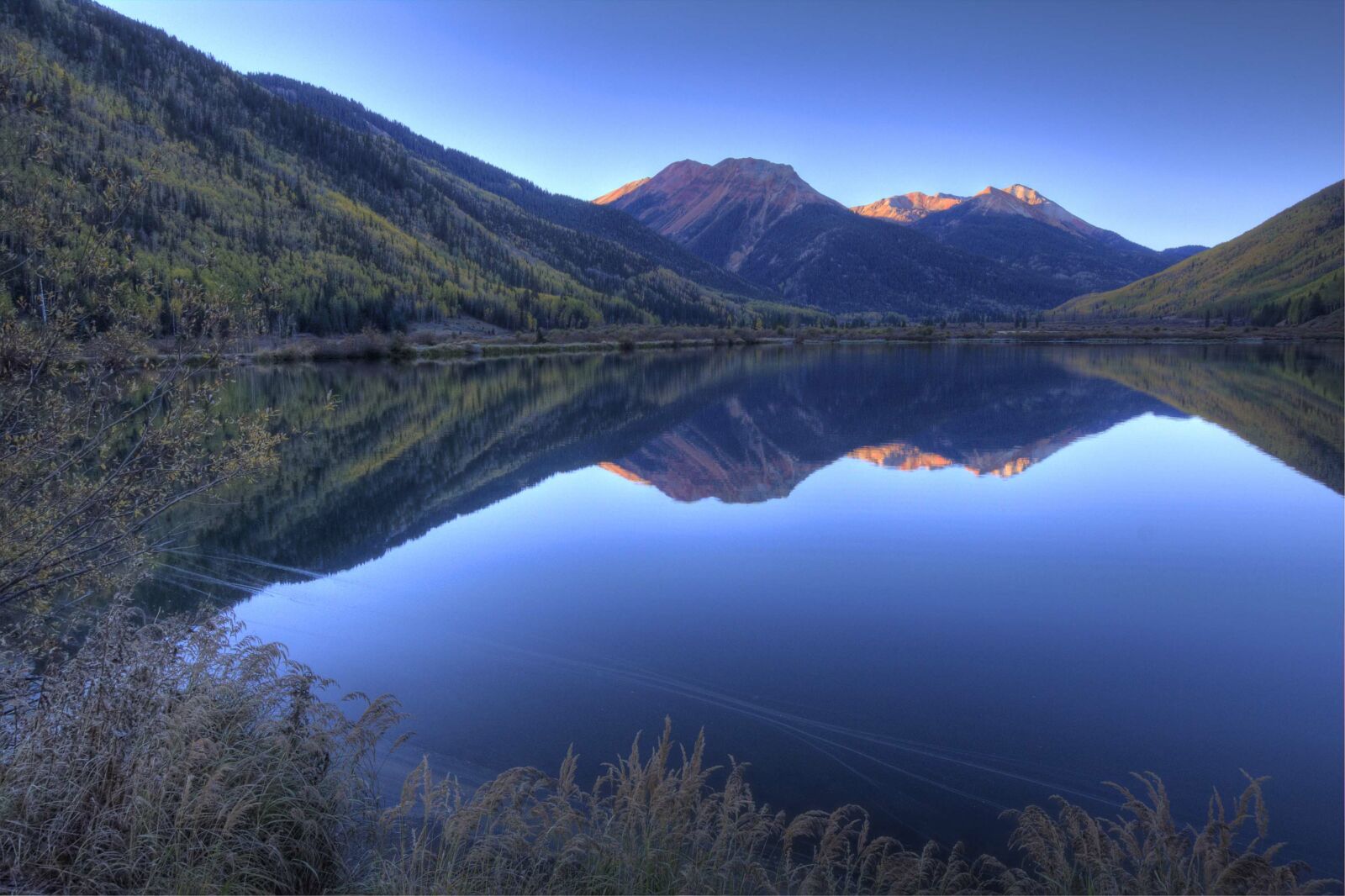 This Forest has an amazing selection of trails to choose from. Each Ranger District, Columbine, Dolores, and Pagosa has its own trail guide.

Visitors have a number of campground options throughout the forest. Visit the San Juan Public Lands Center for a free San Juan National Forest Campground Guide. Also, the Dolores Ranger District has three horse-friendly campgrounds.

If you are headed to the San Juan in the fall, make sure you check out its Weekly Fall Color Report before you go.