Carson National Forest
The Carson National Forest is one of five National Forests in New Mexico.
Some of the finest mountain scenery in the Southwest is found in the 1.5 million acres covered by the Carson National Forest. Elevations rise from 6,000 feet to 13,161 feet at Wheeler Peak, the highest in New Mexico.
Recreation Opportunities
The Carson National Forest offers unlimited recreational opportunities in any season. The magnificent mountain scenery and cool summer temperatures lure vacationers to enjoy the peace and quiet, for fishing, hunting, camping, and hiking.
Some recreation areas have undergone new and exciting renovations to make the National Forest lands accessible to all. Plans are being implemented to make additional recreation areas accessible. For the most current information on these and other areas, please check with your local Forest Service office.
Wilderness
There are 86,193 acres of wilderness in the Carson. Wilderness is land set aside as part of wild America, where man can be a visitor. The natural environment has not been disturbed. Travel is restricted to foot or horseback. No mechanized equipment is allowed. Wilderness areas include:
* Wheeler Peak
* Latir Peak
*Pecos
* Cruces Basin
* Columbine-Hondo
Camping
There are many established campgrounds available; with drinking water, toilets and without drinking water.
For those who want to get away, the Carson provides opportunities for backcountry car and backpack camping. With few exceptions, visitors can roam the woods at will, wrapped in a cloak of peace and quiet. For more information, ask for a camping guide to the Carson.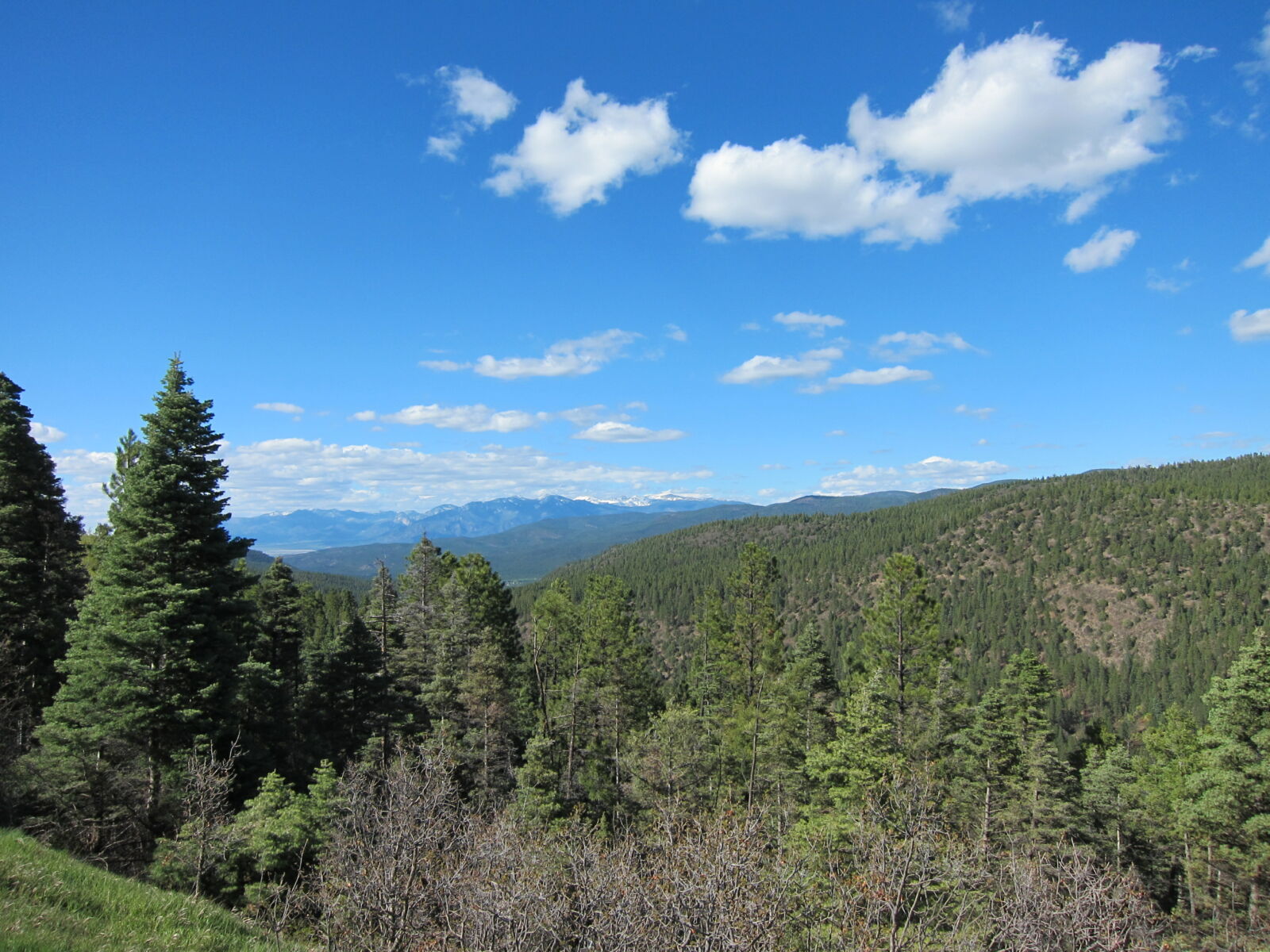 Fish and Wildlife
Big game animals roam the Carson. They include mule deer, elk, antelope, black bear, mountain lion, and bighorn sheep. There are also many species of smaller animals and songbirds. Forest personnel work closely with the State Game and Fish Department to provide the best wildlife habitat possible.
The Carson has 400 miles of sparkling clean mountain streams and numerous lakes. Many are stocked with native trout by the New Mexico Department of Game and Fish.
There are 330 miles of trails, some maintained by volunteer groups. Opportunities abound for hiking, horseback riding,mountain biking, and 4-wheel drive exploring.
Many summer hiking trails and forest roads become cross-country ski and snowmobile trails in winter. Trail guides are available at any Carson office.
Winter Recreation
Some of the finest alpine downhill skiing in the United States is found in New Mexico at Taos Ski Valley, Red River and Sipapu Ski Areas. All are located within the forest. In addition, Angel Fire, Rio Costilla Ski Areas and Enchanted Forest-Cross Country Ski Area are located on nearby private lands. Winter activities include skiing, snowshoeing and snowmobiling.