Santa Fe National Forest
The Santa Fe National Forest is one of the five National Forests in New Mexico and covers 1.6 million acres.
The Santa Fe National Forest lies in the heart of north central New Mexico. Within the forest's borders are lush meadows, miles of conifer trees, and a dormant volcano with a 15-mile wide crater in the Valles Caldera National Preserve.
Visitors to the forest can enjoy camping, fishing, hiking and many other outdoor recreation activities. Residents can maintain their traditional and cultural uses of the national forest and forest products.
The highest point in the forest is the summit of Truchas Peak at 13,103 feet and located in the Pecos Wilderness . At the lowest altitude, the forest is 6,000 feet.
The forest boasts four wilderness areas, miles of scenic and historic byways, and two Wild and Scenic rivers. In the winter, come cross country skiing, or visit one of the area's downhill ski resorts, including the Santa Fe Ski Basin or the Pajarito Mountain Ski Area.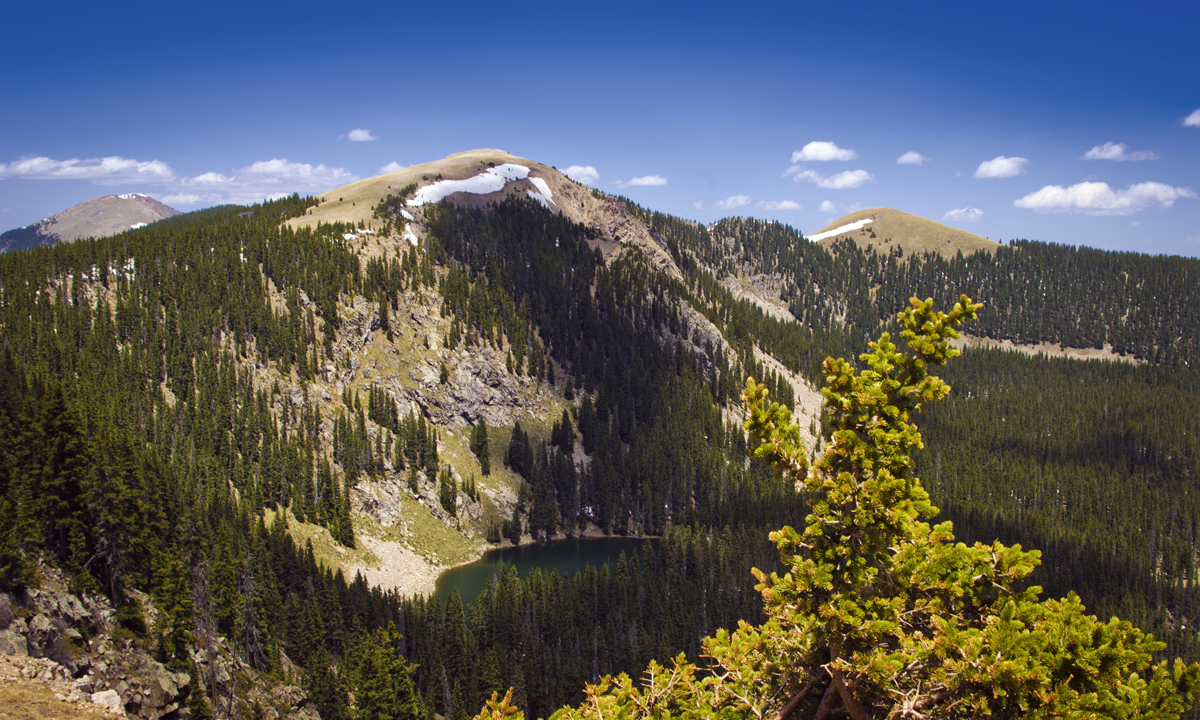 Learn more
Fire - Fire is one of the most natural prominent forces shaping the Santa Fe National Forest. Learn more about fire ecology and fire management here.
The upper reaches of the mighty Rio Grande run through this National Forest. Respect the River and Respect the Rio are multi-faceted restoration and education programs designed to balance the need for preservation of riparian and flood-prone areas with needs of the public. Learn more here.