Cleveland National Forest
The Cleveland National Forest is the southern-most National Forest in California. Consisting of 460,000 acres, the forest offers a wide variety of terrains and recreational opportunities.
The Cleveland National Forest is a very special place in southern California. The forest is a haven for wildlife and plants. The wild shrub and tree-covered mountains are remnants of a landscape that at one time covered most of southern California. With the settling of missions, towns, cities, and suburbs, populated areas now surround the mountains.
The Cleveland National Forest is along the route of the Pacific Crest National Scenic Trail.
This National Forest offers a wide variety of recreational activities, including: camping, hunting, mountain biking, hiking, ATV riding, and target shooting. A directory of trails helps you determine the appropriate use of each.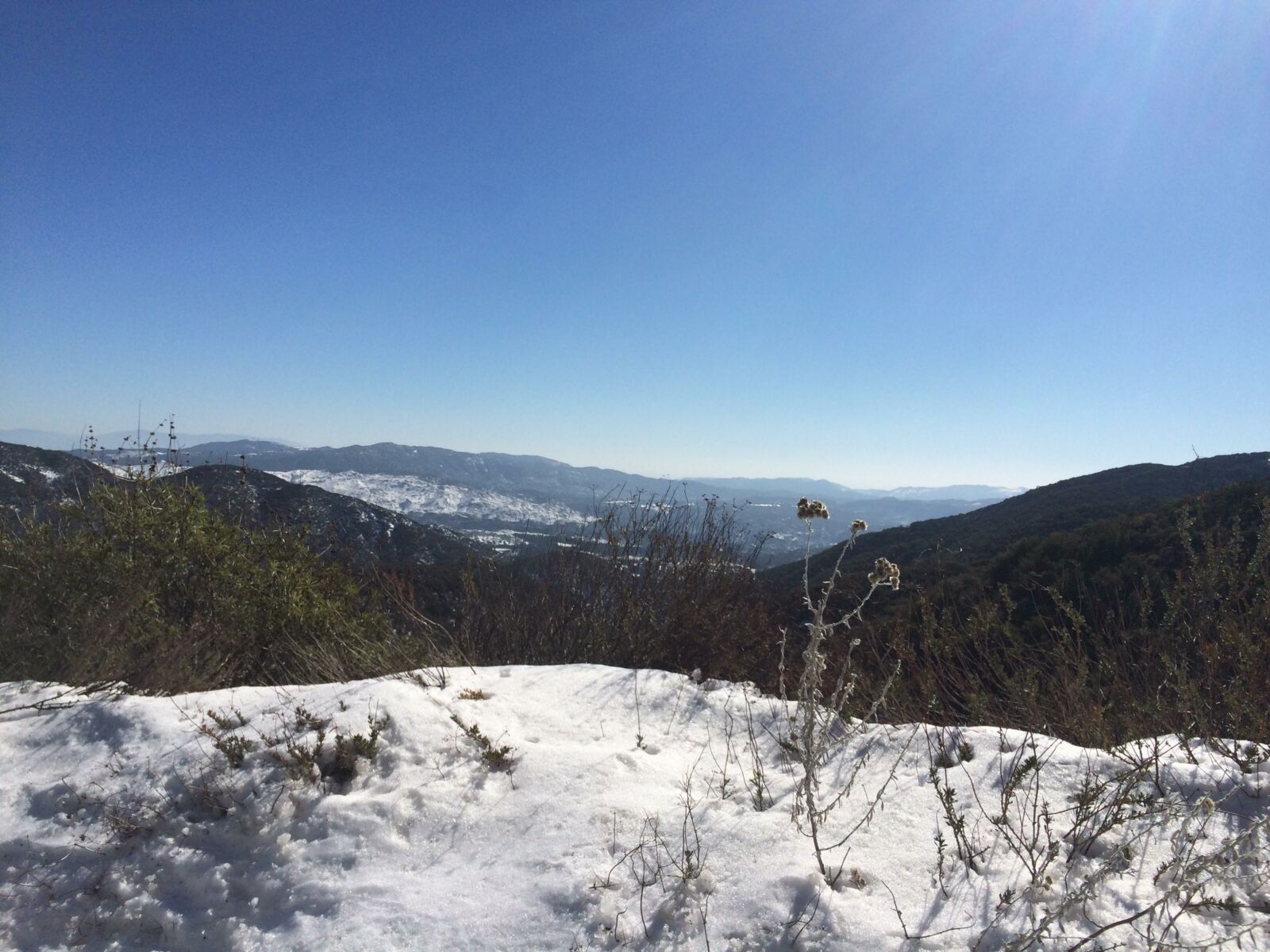 Before you visit, check out the route of the Sunrise Scenic Byway and venture out early to enjoy the sights! Along the way, you'll find the Laguna Mountain Lodge, located at 6,000 feet elevation on Laguna Mountain. The lodge is 1 hour from San Diego, 2 hours from Yuma, AZ and enjoys all four seasons including winter snow. The lodge is a service partner with the Cleveland National Forest.
Another partner is the Blue Jay Lodge, also located in the Laguna Mountain Recreation area on Laguna Mountain. It is only 25 miles from the historic mining town of Julian and on hour east of the San Diego.

Until the arrival in San Diego of Juan Rodriguez Cabrillo, the lands now within the Cleveland National Forest were known only to the desert and coastal Indian tribes who used them. The Kumeyaay, Luiseños, Cahuilla and Cupeño found a good living on the abundant acorns and game. Many of our trails today follow those routes first used by these early dwellers. The Cleveland National Forest has a rich trail of history.