Lake Tahoe Basin National Forests
Located in the Sierra Nevada mountains, Lake Tahoe's beautiful, sapphire-blue waters straddle the California-Nevada state line. The lake's elevation averages 6,225 feet, and surrounding peaks reach heights of up to 10,880 feet.
The Lake Tahoe Basin Management Unit provides some of the finest year-round recreation opportunities in the nation.
From nature walks to backcountry camping, numerous summer recreation opportunities are available at Lake Tahoe. Camping, hiking, mountain biking and a wide variety of beachand water sports are among the most popular activities. Other opportunities includehorseback riding, cycle touring, off-roading and wildlife watching.

A century ago, what is now the Tallac Historic Site held the "Grandest Resort in the World" and the summer retreats for three of San Francisco Bay Area's socially elite families.

Today the remains of the Resort and the restored Estates attract many thousands of visitors annually to recapture this bygone and significant era in Tahoe's history. The Tallac Historic Site offers something for everyone. Many paths and most buildings are accessible.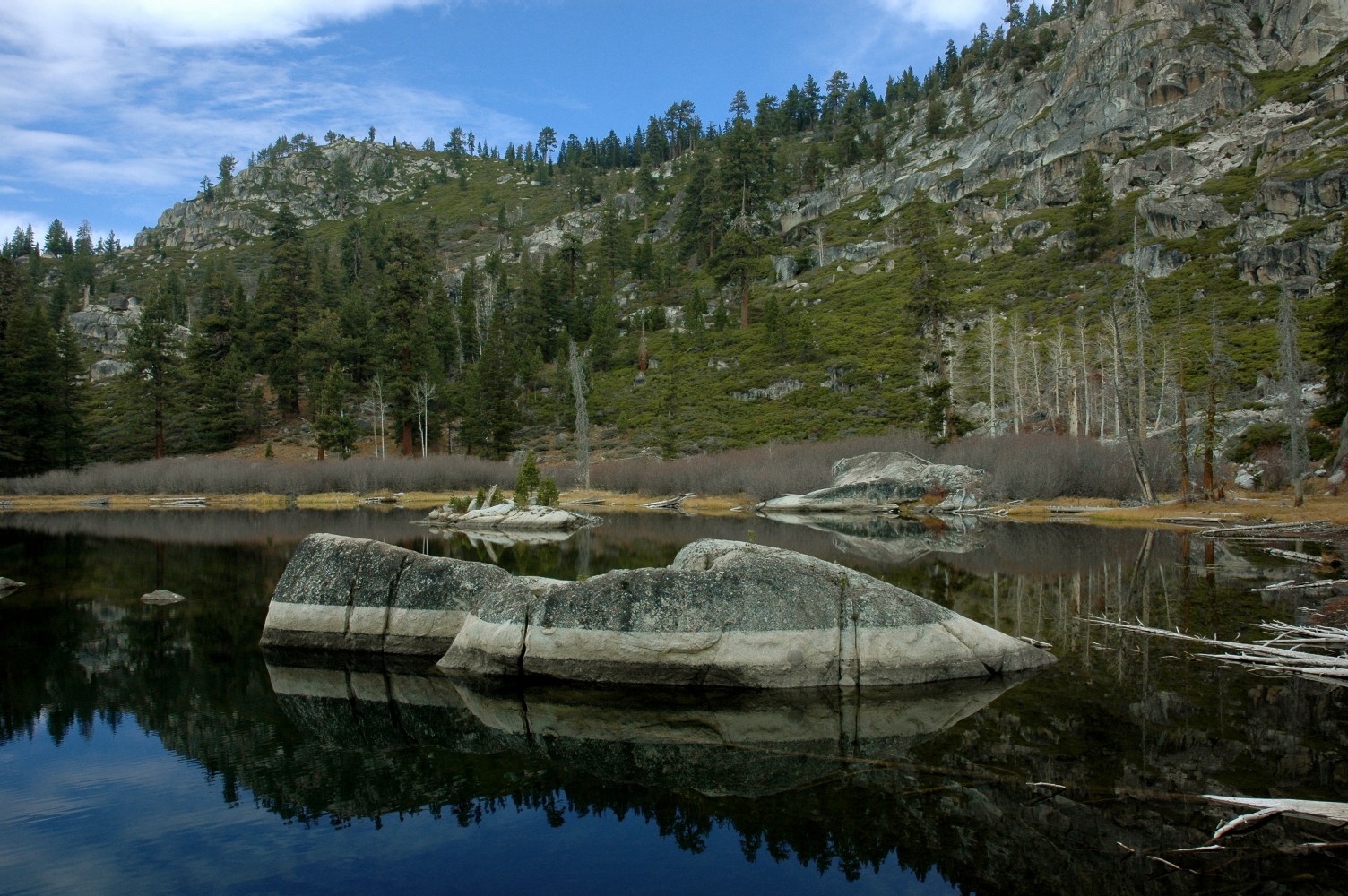 One Roadless Area and four Wilderness Areas are located in or near the Lake Tahoe Basin. The Lake Tahoe Basin Management Unit manages Meiss Country Roadless Area and shares management duties of Desolation Wilderness with the El Dorado National Forest and the Mt Rose Wilderness with the Humboldt-Toiyabe National Forest.
Lake Tahoe has a rich and diverse cultural heritage spanning thousands of years. Much remains to be learned about the first peoples who utilized the Lake Tahoe Basin as many as 8,000 to 10,000 years ago.

As we proceed forward in time, the archaeological record becomes clearer. At the time of first European contact the Washoe Indians and their ancestors had been calling the resource-rich Lake Tahoe their home for at least 2,000 years. Learn more about the heritage of this special place.