Nez Perce-Clearwater National Forests
Welcome to the Nez Perce-Clearwater National Forests - 4.0 million acres of beautiful and diverse land, located in north-central Idaho. From the dry, rugged canyons of the Salmon River to the moist cedar forests of the Selway drainage to the rolling uplands of the Palouse, the forest offers something for everyone.
This vast, diverse area is managed to provide a variety of goods and services including breathtaking scenery, wilderness, wildlife, fisheries, timber harvest, livestock grazing, mining, pristine water quality and a wide array of recreation opportunities.
The Nez Perce-Clearwater National Forests is best known for its wild character. Nearly half of the forest is designated Wilderness. They also sport three rivers popular with thrill-seeking floaters—the Selway, the Lochsa and the Salmon.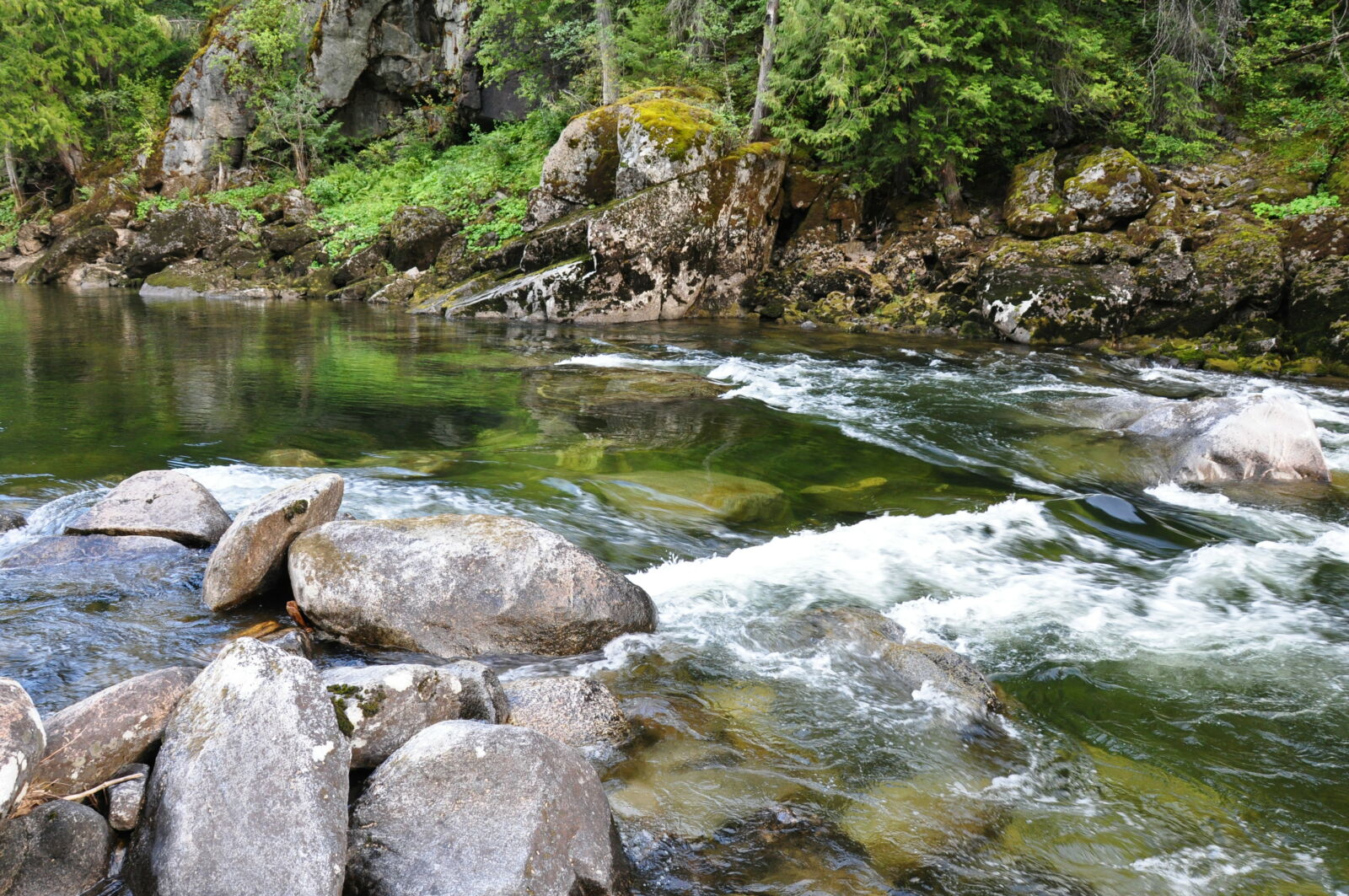 Behind the Name
The Forest was the traditional home of the Ni Mii Puu (The People). The Ni Mii Puu were later named the Nez Perce Indians by the Lewis and Clark expeditions. We are proud of this name and the rich heritage it represents. Therefore, to show respect to the Nez Perce Tribe, the name Nez Perce-Clearwater National Forests was chosen when the forests administratively combined in 2012.
Historical Places
The Lolo visitor center at the top of Lolo Pass serves as one of the many historical landmarks off Highway 12, the Lewis & Clark highway. Winter season on the pass is quite busy, too, as it serves as a major trail head for cross-country skiing and snowmobiling. The visitor center sells parking permits and carries maps and winter usage information for visitors. It is open from December 1 through March, Friday - Monday, 9:00am - 4:00pm.
Lewis and Clark
In 1805 Lewis and Clark followed the Lolo Trail through the mountains of Idaho and Montana. This rugged path had been carved over the centuries by indigenous peoples traveling to hunting areas and to trade with neighboring tribes. Known locally as the "Lolo Motorway," the Lolo Trail National Historic Landmark is still traveled by adventurous explorers and is still sacred to the Ni Mii Puu (Nez Perce Indians).