Kootenai National Forest
The Kootenai National Forest is located in the Northwest corner of Montana and the Northeast corner of Idaho on the Canadian border. Providing abundant recreation and a wealth of natural resources, the Kootenai is a perfect place to relax and enjoy your National Forests.
The Kootenai National Forest encompasses over 2.2 million acres, an area nearly three times the size of Rhode Island. The Forest is bordered on the north by British Columbia, Canada, and on the west by Idaho.
Ranges of high craggy peaks mark the Forest with Snowshoe Peak in the Cabinet Mountains Wilderness at 8,738 feet, the highest point. This area contains some of the most beautiful sub-alpine scenery in western Montana. Elevations range from a low of 3,000 feet to 8,738 feet atop Snowshoe Peak.

The landscape of Lake Koocanusa Scenic Byway corridor is dominated by the Kootenai River and Lake Koocanusa. The lake cuts a narrow fjord-like gorge between the Purcell Mountains and the Salish Mountains. Rock outcrops and ledges provide habitat for bighorn sheep, seen frequently along the byway.

The Ten Lakes Scenic Area has been set aside for backcountry use for over 30 years. Alpine glaciers shaped much of the present rugged scenery. As the glaciers grew they carved deep scallops, or cirques, and high, rim-rocked basins sheltering the many lakes of the area.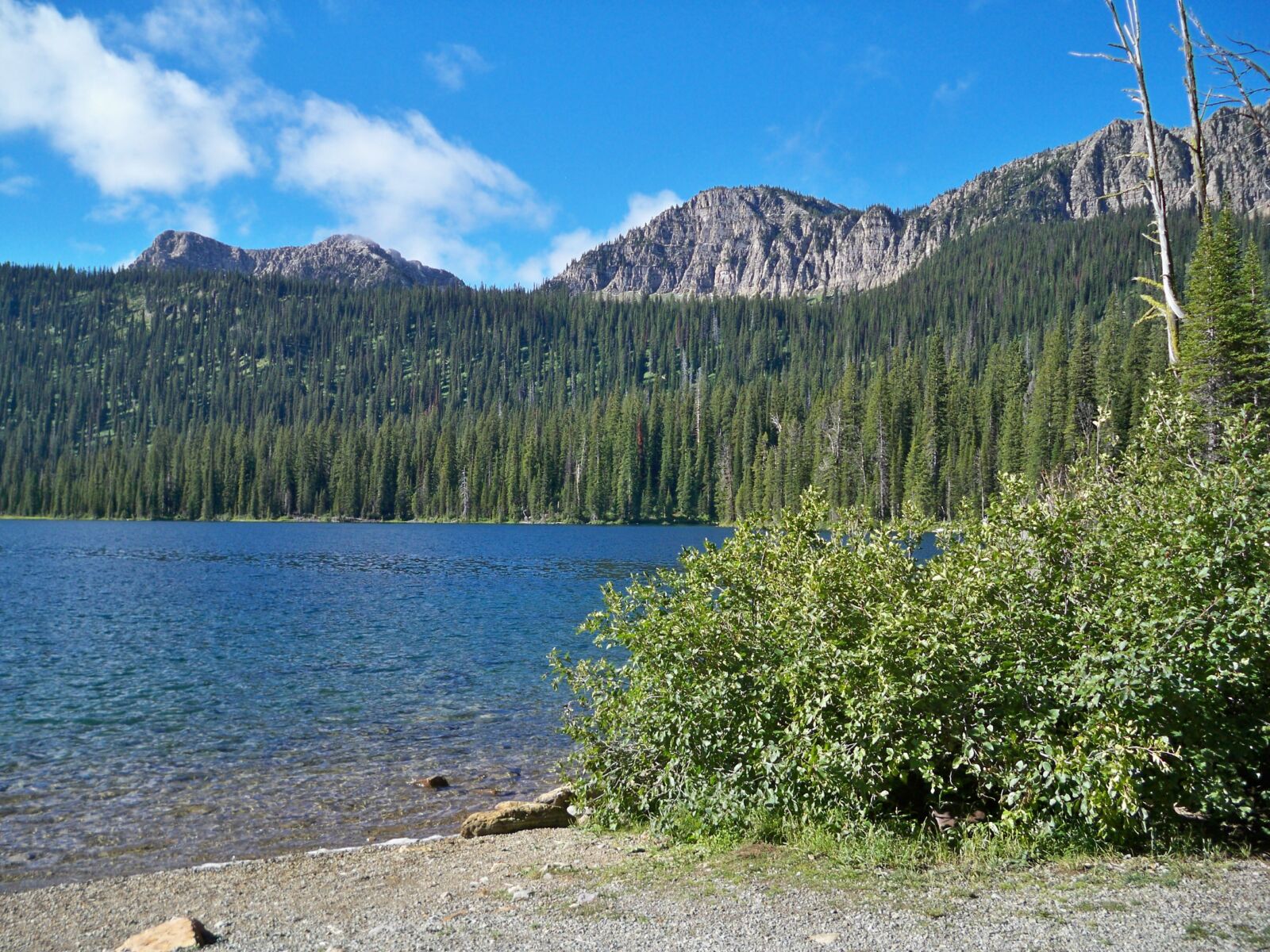 The Kootenai offers a wide range of exciting outdoor activities, including cabin and lookout rentals and rock climbing. The Forest has hundreds of miles of hiking, horse, and bicycletrails. Relax in a scenic picnic or camping spot.
The Kootenai National Forest provides a variety of water recreation activities. While the more notable areas such as Lake Koocanusa and the Kootenai River are easy picks for watersports, there are numerous recreation sites across the Forest that provide boating, swimming, and fishing opportunities.
The Forest is home to Turner Mountain Ski Area, with 2110 feet of vertical. Other winter activities include cross country skiing and snowmobiling.