Salmon-Challis National Forest
The Salmon-Challis National Forest covers more than 4.3 million rugged and wild acres in east-central Idaho.
Rugged and remote, this country offers adventure, solitude and breathtaking scenery. Included within the boundaries of the Forest is 1.3 million acres of the Frank Church-- River of No Return Wilderness Area, the largest wilderness area in the Continental United States.
The Forest also contains Borah Peak, Idaho's tallest peak, the Wild & Scenic Salmon River and the Middle Fork of the Salmon River. The area is a highly desired destination for hunting, fishing, whitewater rafting, hiking and camping and many other popular recreational pursuits.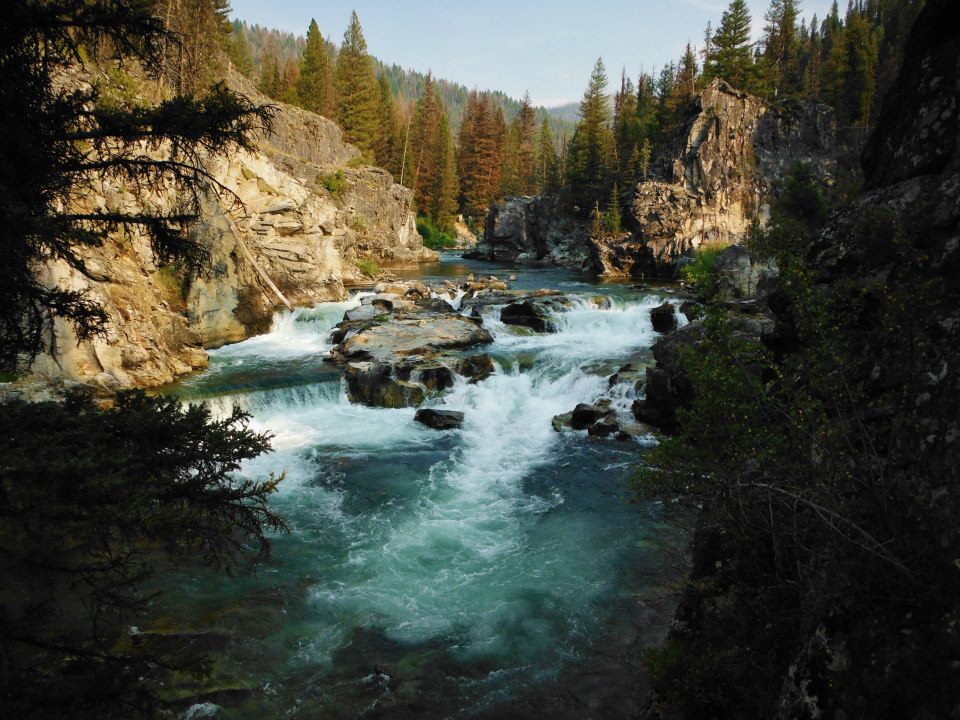 The Frank
Few places in America, and nowhere outside of Alaska, provide a Wilderness experience to match the sheer magnitude of theFrank Church-River of No Return, the second largest unit of the National Wilderness Preservation System in the Lower 48 (second in size only to California's Death Valley Wilderness).
It is a land of clear rivers, deep canyons, and rugged mountains. The Salmon River Mountains dominate the interior of the Wilderness. Without a major crest, these mountains splay out in a multitude of minor crests in all directions, and rise gradually to wide summits.
Great forests of Douglas fir and lodgepole pine cover much of the area, with spruce and fir higher up and ponderosa pine at lower altitudes. The forests are broken by grassy meadows and sun-washed, treeless slopes.