Idaho Panhandle National Forest
The Idaho Panhandle National Forests comprise about 2.5 million acres of public lands which lie within "the panhandle" of northern Idaho and extend into eastern Washington and western Montana.
The Idaho Panhandle National Forests are an aggregation of the Coeur d'Alene and portions of the Kaniksu and St. Joe National Forests. There are eight local points of contact including the Supervisor's Office, six district offices and the Coeur d'Alene Tree Nursery.
Some 300 miles from the Pacific Ocean, the forest is in the east-central part of the Columbia Plateau, between the Cascade Mountains to the west and the Bitteroot Mountains to the east.
Come enjoy the natural beauty of your National Forests in Northern Idaho. Grand mountain tops, clear lakes and rivers, waterfalls, ancient cedar groves and wildlife await you.
Quaint villages snuggle up against soaring peaks and hug the shores of deep blue lakes. Evergreen forests carpet mountains that have been a major world supplier of silver. It's beautiful country! Quiet country lanes lead to abandoned mining towns and trace military wagon roads from the Civil War era. Backcountry trails lead to alpine lakes and spectacular views. The sweet scent of wild huckleberry fills the summer air. Country inns and plush resorts, along with modern and rustic camping grounds, welcome travelers to Idaho's premier north country.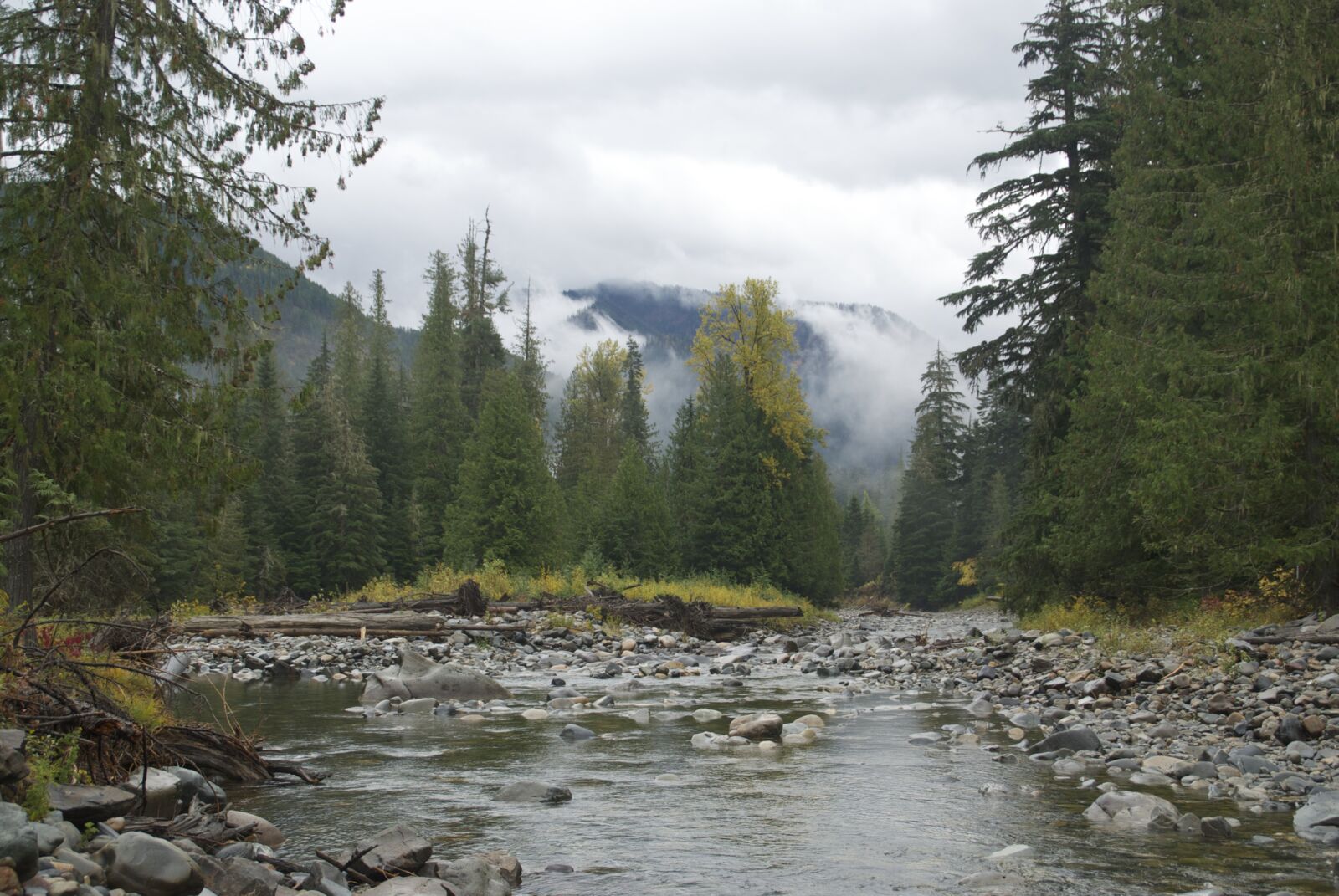 Miles of rivers and vast lakes are world-class for fishing. More than half of all the surface waters in Idaho are here, in the north country. Foam-flecked rapids challenge thewhitewater rafter. Glassy-quiet runs host canoes where steamboats once paddled to remote mining and lumbering camps.
Where there is fishing, there is boating and sailing. At Priest Lake, the Forest Service and the State of Idaho have developed shoreline and island campgrounds. Public and private boat ramps are also available at Lake Pend Oreille and Lake Coeur d'Alene marinas and campgrounds.
In winter, the snowy wilds and hundreds of miles of groomed trails beckon cross-country skiers and snowmobilers. Regional ski resorts invite the downhill skier with runs for beginners to experts. There are also plenty of winter fishing opportunities at area lakes.
The Idaho Panhandle is rich in wildlife. Species include elk, whitetail deer, and the woodland caribou, an endangered species living in northernmost Idaho, its last remaining home in the lower 48 states.
The grizzly bear, another endangered species, lives in small numbers in remote regions of the forest. Abundant surface water attracts a wide variety of waterfowl, eagles and osprey