Beaverhead-Deerlodge National Forest
The Beaverhead-Deerlodge National Forest is the largest of the national forests in Montana and covers 3.32 million acres in the southwest corner of the state.
The forest provides timber, minerals, and grazing lands. It also offers breath-taking scenery for a wide variety of recreational pursuits. ((Click for more information.) Whether it's wilderness trekking in the Anaconda-Pintler or Lee Metcalf wildernesses, driving the Gravelly Range Road orPioneer Mountains Scenic Byway, or camping in one of the 50 small to medium-sized campgrounds in the forest, the Beaverhead-Deerlodge has it all.
Winter enthusiasts find snowmobiling, cross-country skiing trails, as well as downhill skiing at Discovery, near Anaconda, andMaverick Mountain, near Dillon.
Summertime affords chances to hike and drive primitive routes to high-mountain lakes or to drive more improved roads to places like Delmoe and Wade lakes. You can also fish and hunt and even rent a cabin for a night or two.
The Continental Divide National Scenic Trail and Nez Perce Historic Trail pass through the forest. Georgetown Lake offers winter and summer recreation near Philipsburg. At the ghost towns of Elkhorn, Granite and Coolidge, you can relive Montana's boom and bust past. Sheepshead Recreation Area, north of Butte, offers pleasant picnicking and lake fishing, accessible for the disabled.
History in names
President Theodore Roosevelt first proclaimed the Beaverhead and Deerlodge National Forests in two separate executive orders on July 1, 1908, pulling together lands which earlier presidents had withdrawn as the Hell Gate, Bitter Root, and Big Hole forest reserves between 1897 and 1905.
The name "Beaver's Head" first appeared in Lewis and Clark's journals in 1805. That year the two captains of the Corps of Discovery passed by the prominent rock shaped like swimming beaver during their trek to the Pacific.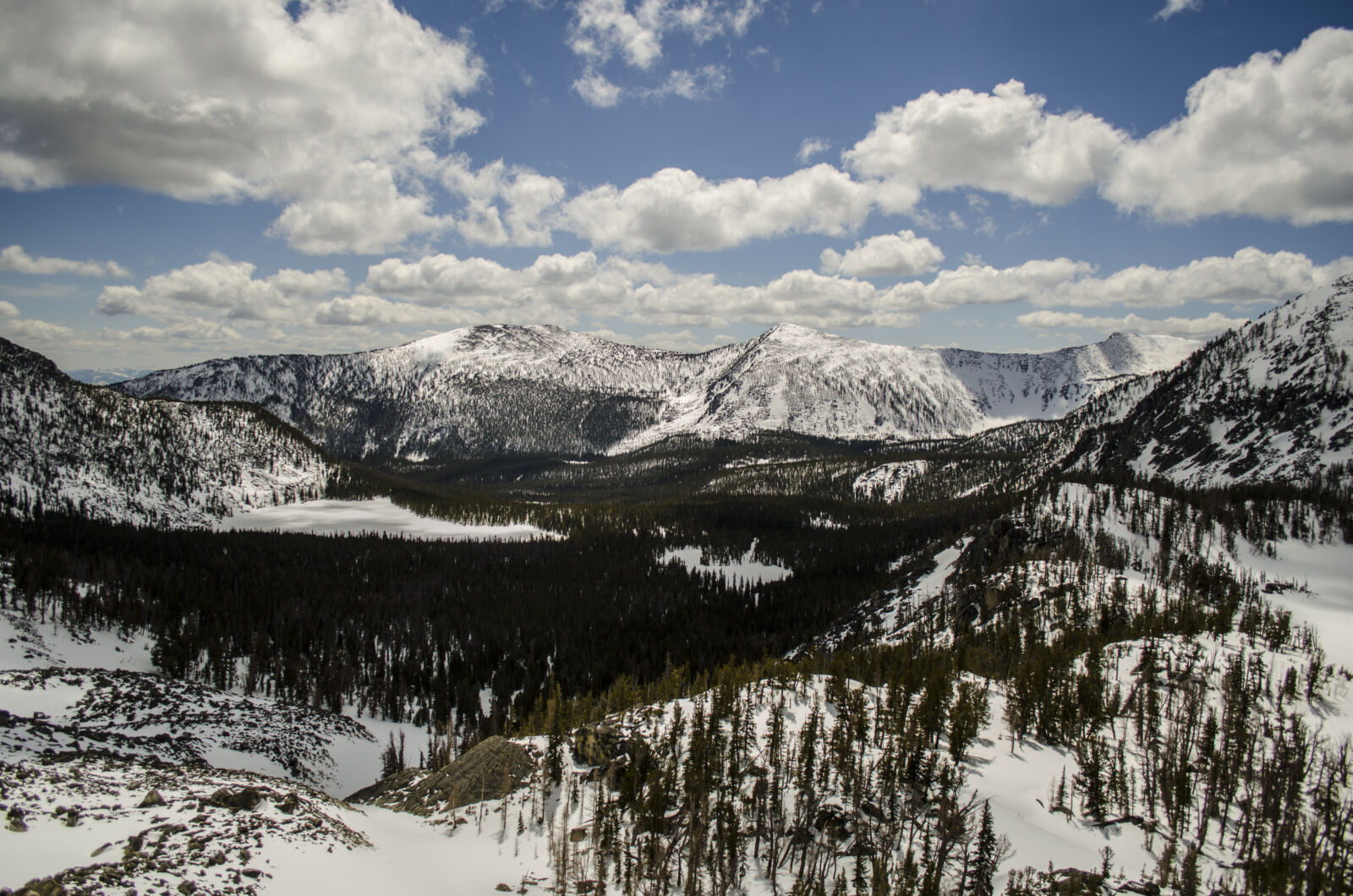 Sacajawea identified the rock as the spot where they would meet her people. Later, the river flowing past the rock was named after it. The Beaverhead River is a major tributary of the Jefferson fork of the Missouri. Beaverhead Rock is located 14 miles northeast of Dillon along Highway 41.
The name "Deer Lodge" comes from the Deer Lodge Mound, a 40-foot-high geothermal formation at the site of present-day Warm Springs State Hospital. The mound's shape, with steam issuing from the top, resembled a large medicine lodge, and minerals in the water attracted large numbers of deer, so Indians in the area referred to the then-prominent landmark as the Deer Lodge.
The formation was a major landmark for trappers and early travelers in the area who referred to the valley as the Deer Lodge Plain. The mound was described in detail in the journals of Father DeSmet, Granville Stuart, and others. It is still visible from I-90, though now obscured somewhat by trees and buildings.