Flathead National Forest
Stretching along the west side of the continental divide from the US Canadian border south approximately 120 miles lies the 2.4 million acre Flathead National Forest.
The landscape in the Flathead National Forest in northern Montana is built from block fault mountain ranges sculpted by glaciers, and covered with a rich thick forest. Glaciations from the last ice age influenced the shape of the land as well as the composition of the soil.
The National Forest is bordered by Canada to the north, Glacier National Park to the north and east, the Lewis and Clark National Forest to the east, the Lolo National Forest to the south, and the Kootenai National Forest to the west.
The forest provides abundant recreation and a wealth of natural resources and is a perfect place to relax and enjoy your National Forests.
There are several campgrounds within the Forest. Some have a small daily use fee while others are free. In addition to developed campsites, camping is allowed throughout the Flathead National Forest.
The Forest has 2,600 miles of hiking trails and 200 miles of designated National Recreation Trails, mostly in designated Wilderness Areas. The Danny On Memorial Trail is very popular and located within the Whitefish Mountain Resort, also on the forest and just north of the town of Whitefish.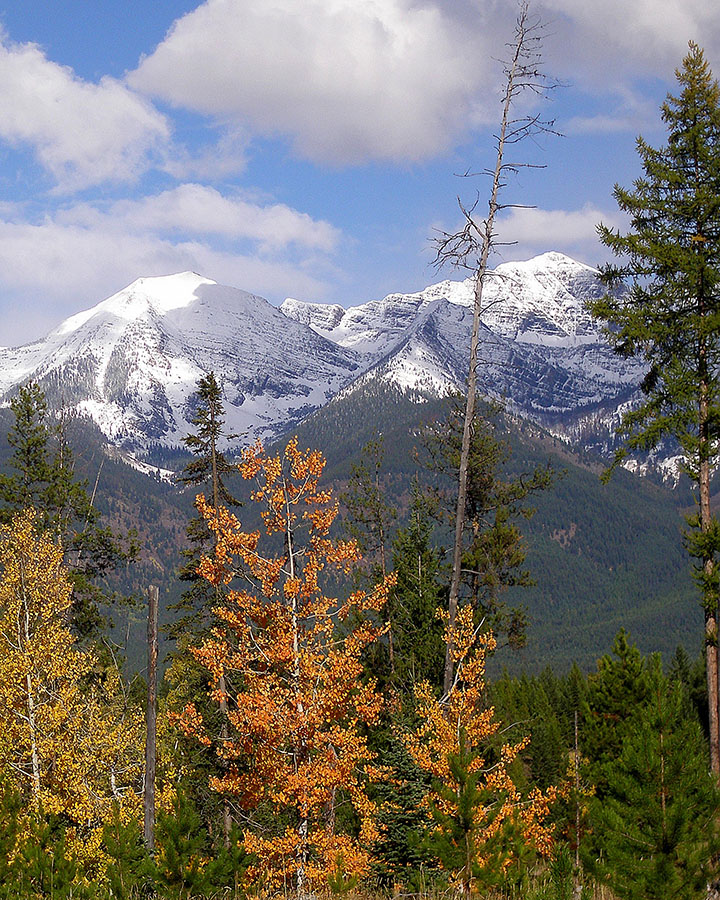 The area also offers an incredible array of fishing opportunities The Montana Department of Fish, Wildlife, and Parks is responsible for regulating and managing fishing and hunting throughout Montana. Licenses are available from their office and at most local sporting goods stores.
The Flathead National Forest offers so many exciting opportunities to float and explore rivers and lakes. The North Fork, Middle Fork, and portions of the South Fork of the Flathead River are within the National Wild and Scenic Rivers System, and though no permits are required for floating use, you should be prepared and knowledgeable about paddling before you go.
If you're looking for a real adventure, check out the forest's one million acres of wilderness. Most of the areas are clustered together in one enormous complex that includes the Bob Marshall, Great Bear, and Mission Mountains and comprises approximately 46 percent of the Forest's land base. Roads, timber harvest, and motorized travel are not permitted in these areas.
Other designated special management areas are the Jewel Basin Hiking Area, and Coram Experimental Forest.