Gallatin National Forest
With its snow-covered mountain peaks and internationally known "blue ribbon" trout streams, the Gallatin National Forest is a popular recreation area in Montana's Northern Rockies.
Established in 1899, the Gallatin is part of the Greater Yellowstone Area, the largest intact ecosystem in the continental United States. This 1.8-million acre Forest spans six mountain ranges and includes two Congressionally designated Wilderness areas.
The Gallatin National Forest provides habitat for a full complement of native fauna, including four federally listed threatened species – the grizzly bear, gray wolf, bald eagle, and the Canada lynx. Come and explore this marvelous treasure and discover, for yourself, all that it has to offer.
The Gallatin National Forest offers a wide variety of recreational opportunities during summer and winter months. From hiking, camping, biking and fishing, to skiing and snowmobiling, there is something for everyone. The Gallatin also encompasses portions of two wilderness areas, the Lee Metcalf and the Absaroka-Beartooth. Together these two areas preserve nearly 1.2 million acres of the American West.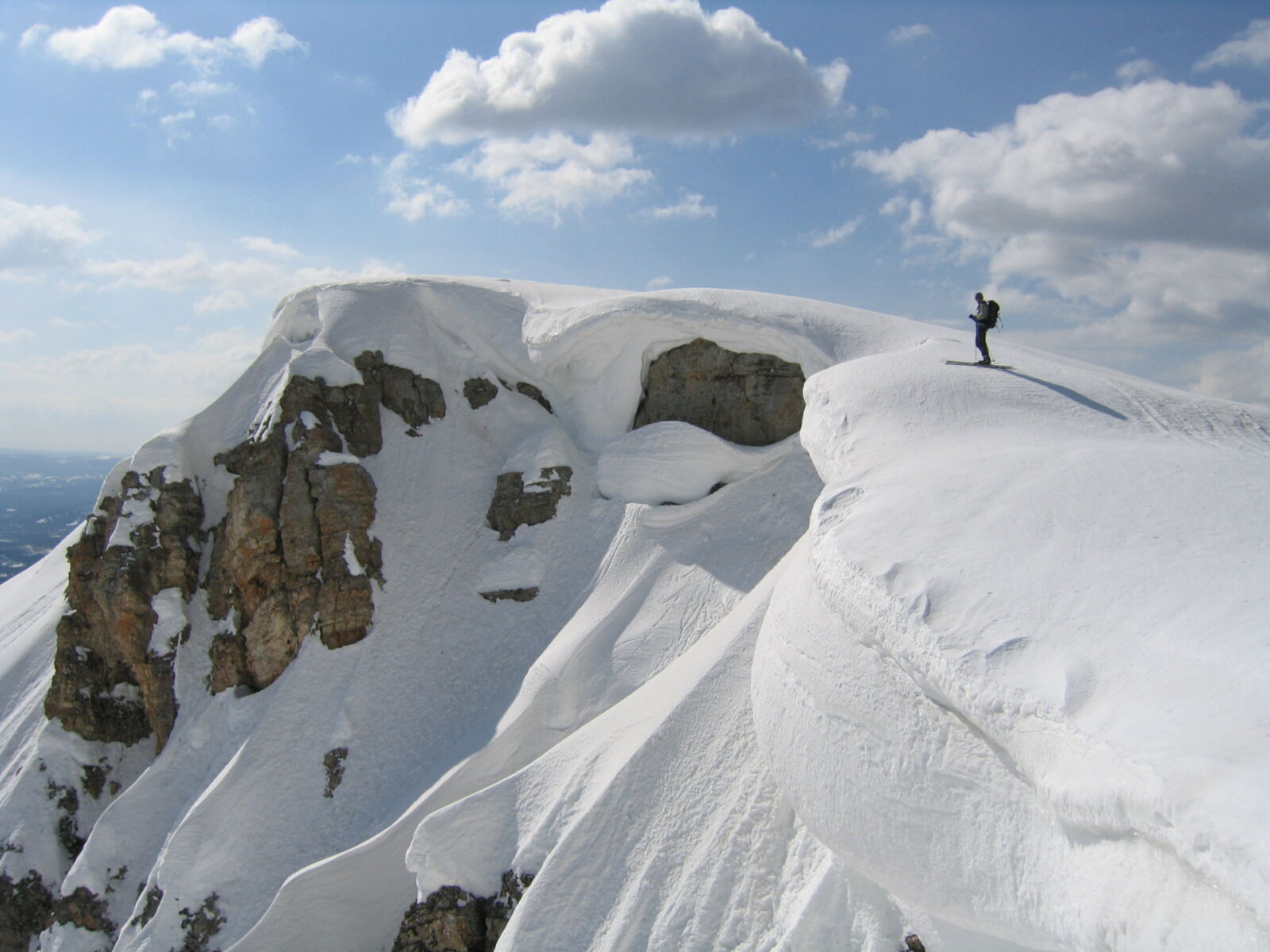 Hawk Watch International (HWI) and the Gallitan National Forest are working to learn more about raptors and their migration through Montana. You can see raptors migrating at the Bridger Mountains Raptor Migration Project. The count now occurs from a helicopter platform located atop the ridge above Bridger Bowl Ski Area, about 25 miles northeast of Bozeman, Montana.
The flyway is noted for the largest concentration of Golden Eagles in the lower 48 states, with peak eagle activity (sometimes more than 200 eagles/day) in mid-October. Golden Eagle counts typically range from 1,200-1,900 birds per season.

Up to 1,500 migrants of 17 additional species also may be seen each season, with Sharp-shinned Hawks, Cooper's Hawks, Red-tailed Hawks, Bald Eagles, and American Kestrels among the most commonly seen species. The project runs from 27 August to 31 October each year.