Inyo National Forest
With over two million acres, the Inyo National Forest is home to many natural wonders, including Mt. Whitney, Mono Lake, Mammoth Lakes Basin, and the Ancient Bristlecone Pine Forest, as well as seven Congressionally-designated Wilderness areas.
Located in California's beautiful Eastern Sierra, the Inyo National Forest offers clean air, crystal blue skies, mountain lakes and streams, challenging trails, high mountain peaks, and beautiful views.
The name "Inyo" comes from a Native American word meaning "dwelling place of the great spirit." It was used by local Native Americans to describe the local mountains, now known as the White/Inyo Range, to early settlers of the area.

The Inyo National Forest is divided into the North and South zone, with two Ranger Districts in each. This link will take you to a description of each location.

The seven Wilderness areas span over 650,000 acres of land. The John Muir Wilderness encompasses a 100-mile stretch of typical Sierra Nevada peaks and valleys, including the tallest peak in the lower 48 states, Mount Whitney (14,496 feet). It is one of the most heavily visited wildernesses in the nation.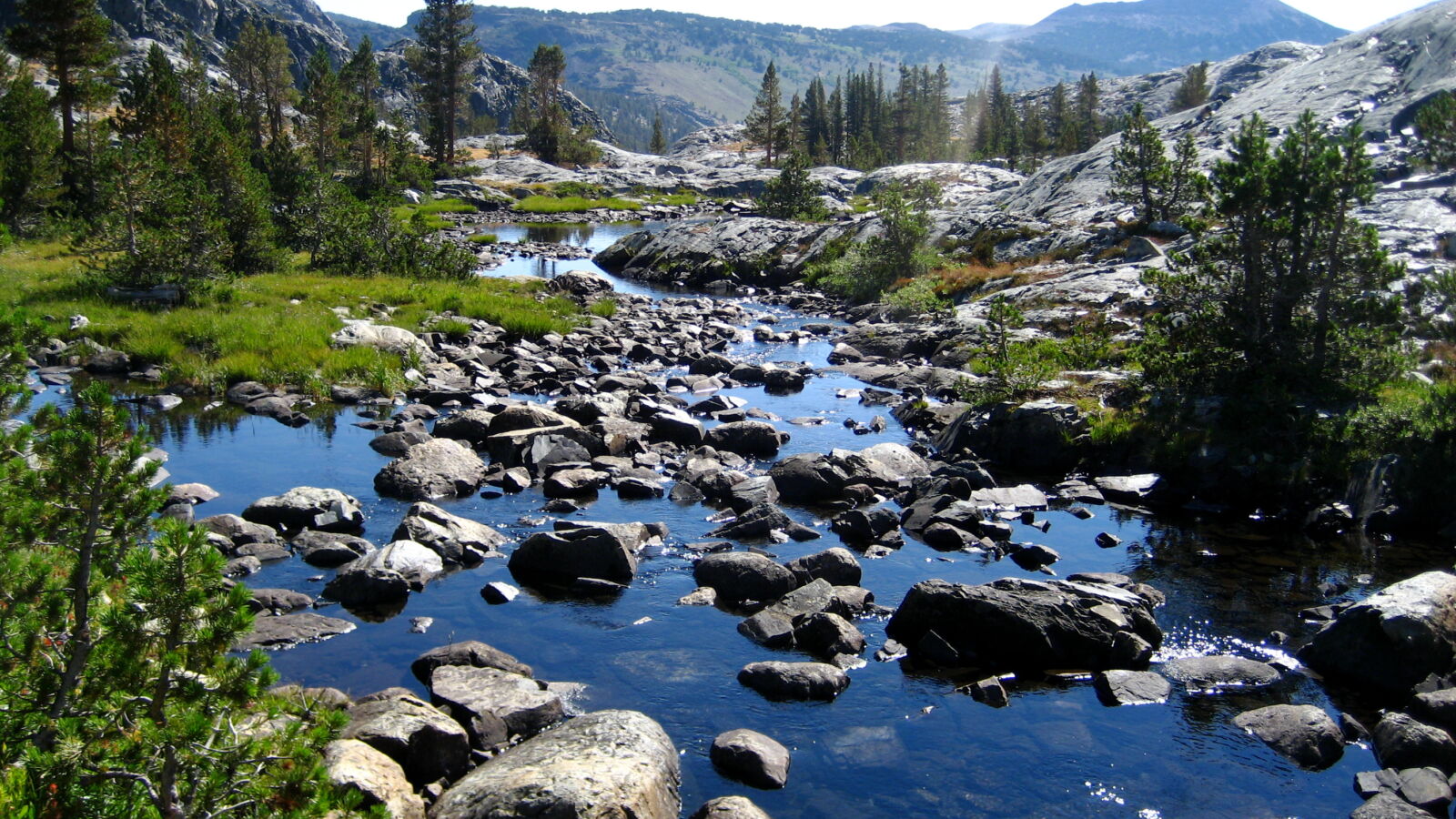 The Inyo National Forest is home to the Ancient Bristlecone Pine Forest, home to the oldest living trees in the world. Some of our bristlecone pines are nearly 5,000 years old and still living. The Forest is located to the east of Bishop and Big Pine in the White Mountains, close to the California/Nevada border. Click here for details.
Recreational opportunities include camping, picnicking, hiking, fishing, backpacking, equestrian use, and off-highway vehicle use. Private outfitters and guides and pack stations are available throughout the forest for excursions. An online directory of lodges, resorts, and services is available.

Two ski resorts offer alpine skiing and snowboarding; over 100 miles of trails groomed for multiple purpose winter use (snowmobile, skiing, and hiking), and approximately 45 miles of trails groomed for cross-country skiing. In addition to snow sports, Mammoth Mountain is also home to some of the country's best mountain biking.